Hello fellow cellists, teachers, parents and students,
As you can see from the menu at the left, learning the cello is a very broad topic! Here you will find many of the crucial concepts and strategies that have helped me and my students learn to play the cello.
My purpose in creating this website is to clarify my ideas on what exactly is involved in learning the cello. I also want to share my ideas with people worldwide.
I am continually editing and expanding this website so feel free to come back periodically or "Like" the Facebook page to receive inspiration and updates.
" May the instructions contained herein, direct and stimulate you to that which is good and artistic."- A. Broadly
Harmonizing with my son, Gareth.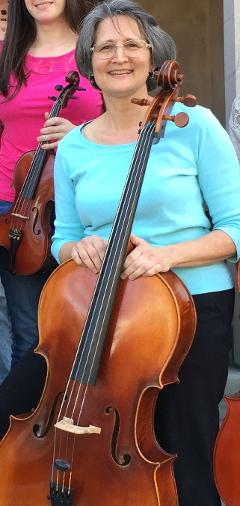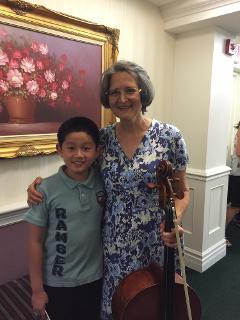 My student Kevin after a nursing home performance in May 2016
What fun to make music with the family! This was totally spontaneous.
If I have helped you learn the cello and you'd like to thank me, you can do so by making a donation to the
Equal Justice Initiative.
Thanks so much! Let goodness and mercy prevail! - Suzanne Dicker
This website was first published in May 2014